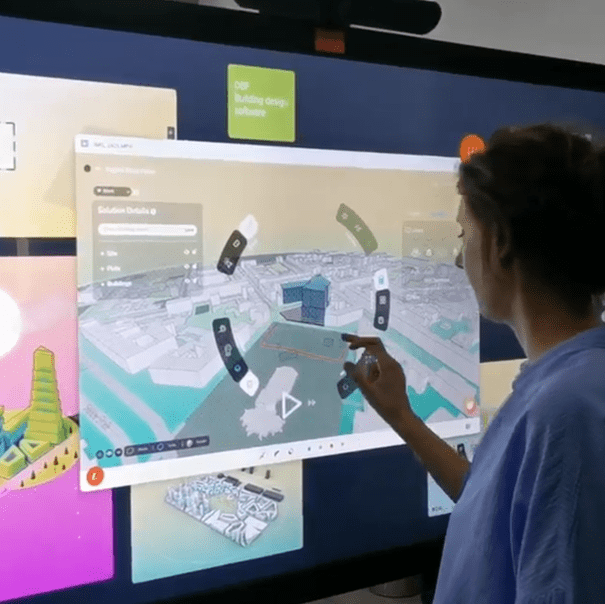 Digital Blue Foam, a Singapore-based architecture and urban planning company, has created a web-based design tool that uses geospatial data to help architects get started. It brings together designers, software and data to accelerate the design, construction and operation of carbon-negative buildings.
Shariiing, helping architects to better visualise their data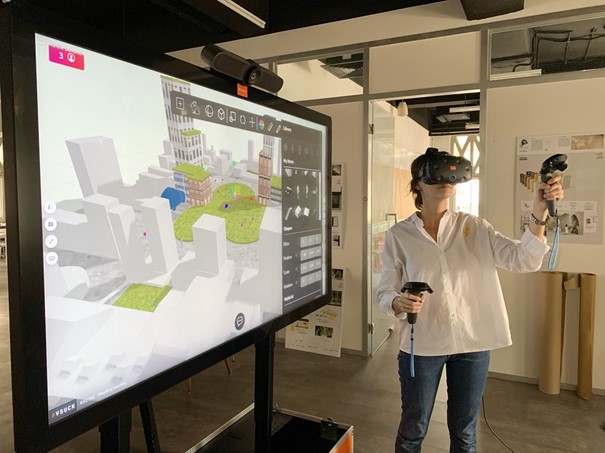 Combining Shariiing with the Digital Blue Foam application is where the magic happens. On Shariiing Advanced's large touch screen and with the help of an additional virtual reality headset HTC Vive, the project comes to life.
Today, it is essential to make the presentation of a project a unique experience, as this moment is so important. And this new approach makes this moment fun, by combining interactions, multi-visualisations and actions.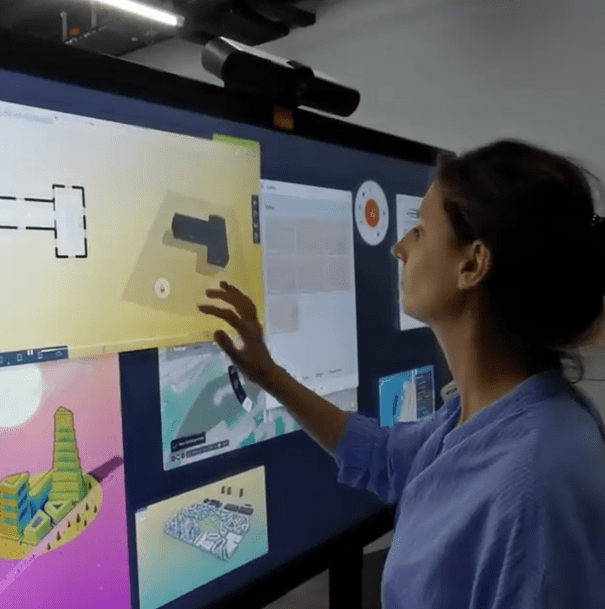 Julie Delcourt, a DBF collaborator, talks about her feelings during the use of the system.
"The presentation of the project is an extremely important moment. I felt like I was in the movie Minority Report! Such an impactful way to show a building design project to the client. I love it!"
She says "Shariiing is a great tool to help architects and designers collaborate more on projects, make a splash during the client presentation, and thus win more projects."
Here is a visual overview of his interactive presentation with Shariiing:
Shariiing helps to convince during a presentation thanks to the interaction it generates and its ergonomics. Numerous applications and software can easily be used with Shariiing, allowing you to showcase your products and know-how.
Did this article inspire you? We imagine and design workspaces that look like you to bring out the full potential of your employees.
Contact us at info@shariiing.com to discuss your project and bring it to life together.