"With Shariiing in our Innovation Lab, we have experienced a real change. Our approach is much more unifying, there is more cohesion in the teams. The participants are happy to be there, it's fulfilling for them."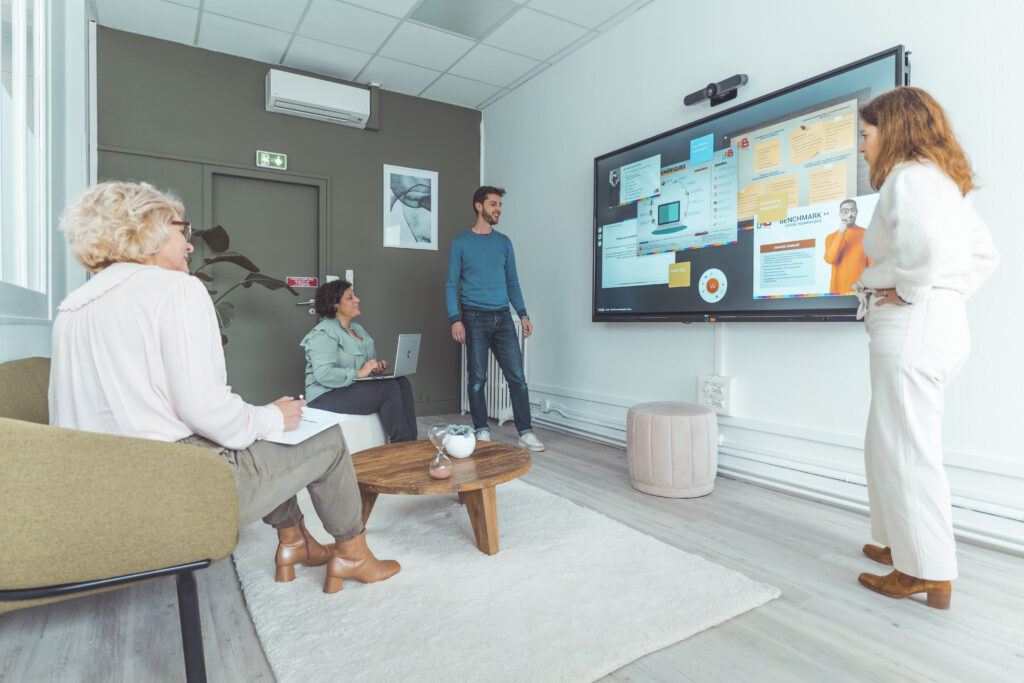 The mission of the CCI Bordeaux-Gironde, a public institution, is to support the growth, competitiveness and performance of companies in its territory and to defend the interests of the 100,570 entrepreneurs in Gironde.
In September 2020, the Bordeaux-Gironde Chamber of Commerce and Industry decided to innovate in its processes and bring more to its clients, the entrepreneurs and business creators. To make this happen, the institution needed a place that would embody the concept, an Innovation Lab.

"We needed a workspace that would encourage creativity, collective intelligence and collaboration. We had to be able to touch this very new and very operational approach," recalls Elsa Leleu, Marketing & Customer Relations Manager at the Bordeaux-Gironde Chamber of Commerce and Industry, who led the project.
The ambition of this project? To create a collaborative workspace to supporting the evolution of its processes. To gain in agility by creating its own Innovation Lab for its internal teams and the entrepreneurs it supports.

This Lab, set up by Immersion and equipped with Shariiing collaborative solutions, is composed of three spaces. On entering, you discover a space dedicated to working in sub-groups, which can accommodate 20 people. Then, there is the collaborative space around the Meetiiim table with the possibility of connecting for remote sessions. Finally, the presentation space with the touch screen equipped with Shariiing facing a sofa.

"In the beginning, we naturally went for the large vertical screen for our presentations. Now, we use it as much as the Meetiiim collaborative table, which is a real meeting and co-construction place", says Elsa.
The Innovation Lab of the Bordeaux-Gironde Chamber of Commerce and Industry is intended to address both its internal and external audiences. "Internally, we run brainstorming workshops and project reviews where everyone can easily contribute. In concrete terms, the Innovation Lab is used internally for: the design of new service offers and the modification of current offers, projects and the resolution of internal problems. No service offer is designed without going through the Lab", Elsa explains.

"Externally, we want to offer project leaders a complete support: our new methodology, Shariiing presentation and collaboration technologies and a space fitted out by Immersion, a showcase favouring creativity. We will also be able to rent this workspace to companies", presents Elsa.
"Today, it is the only Innovation Lab to combine methodology and physical space within the CCI network, and we are very proud of it", says Elsa, "We are now looking forward to open our Innovation Lab to our customers to make them benefit from our differentiating support."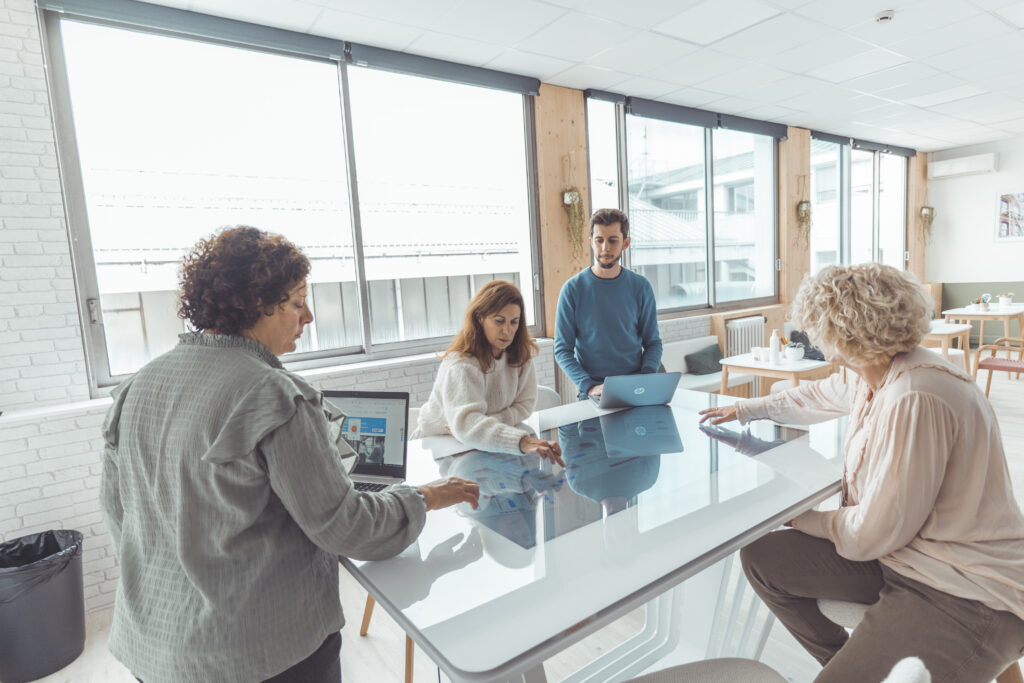 Bonus | Shariiing en 3 questions

Your favourite features?

Notes. For our creativity and brainstorming workshops, it's ideal. Everyone creates a note on their computer and sends it to the Shariiing collective screen via the client. In this way, many ideas are brought together in a very short time.

The swipe function. You can send media from the Meetiiim table to the screen and vice versa with a simple gesture. Wow effect guaranteed!

What makes Shariiing different?

You can display everything, at the same time, for everyone. You can easily navigate from one media to another. All the software we use in design thinking is compatible, whether online or locally. We have an overall view and can even modify the content in real time. We keep track of our workshops and we can pick them up where we left off.

What changes have you seen thanks to Shariiing?

Thanks to our Innovation Lab equipped with Shariiing, we have seen a real change. It's much more unifying, there's more bonding among the CCI teams. The participants are happy to be there, it's rewarding for them. They find our Innovation Lab pleasant, zen, beautiful. They love it!
Elsa Leleu,
Marketing & Customer Relations Manager
CCI Bordeaux-Gironde