LIST, Luxembourg Institute of Science and Technology, is a research and technology organisation developing prototype products and services for private and public actors.
LIST is active in several fields and works on the entire innovation chain.
The Institute realises that it needs to simplify collaboration on decision-making in complex analytical tasks. They aim for empowerment. This need therefore leads LIST to Shariiing.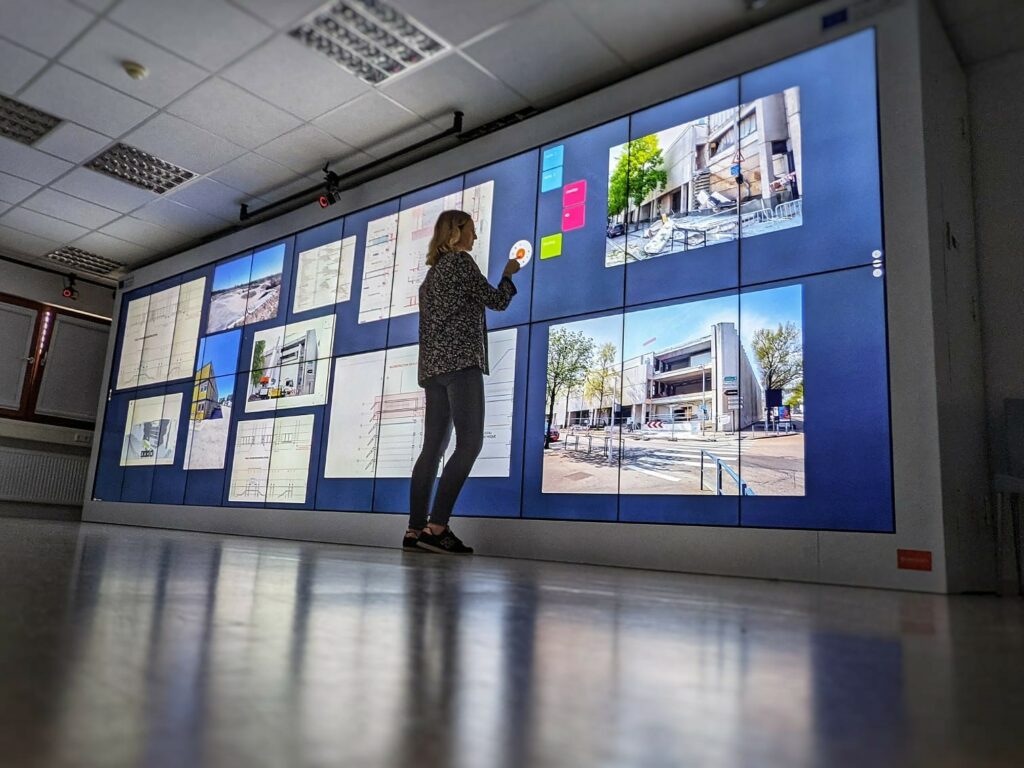 Expertise on two levels
Strong collaboration. Simplified decision making. Shariiing is a response to the request of the Luxembourg Institute of Science and Technology. The LIST can now offer expertise in an innovative collaborative space, and visualize large-scale data interactively.
Indeed, thanks to the installation of a wall-mounted visualization system composed of 7 large touch screens in which Shariiing is integrated, the parallelisation of multiple data is facilitated. This makes collaborative decisions more favourable.
Data analysis. Workshop organisation. Meetings. Teaching… It's all made possible with Shariiing. It is now easier to move through data.
A visualization wall, but for what purpose?
In addition to large-scale interactive data, the interactive visualization wall, also called VisWall, allows users to perform calculations and get real-time feedback. It enables efficient use of data.
With Shariing Advanced, a large number of business applications can be displayed simultaneously to meet the Institute's needs.
In summary, this deployment provides the opportunity for experts to work together to make progress on challenging issues. In particular, it helps them to make data-driven and collaborative decisions, thus facilitating collective decision-making.

The interactive visualization wall combined with Shariiing allows experts from different fields to work together to find a solution to current problems.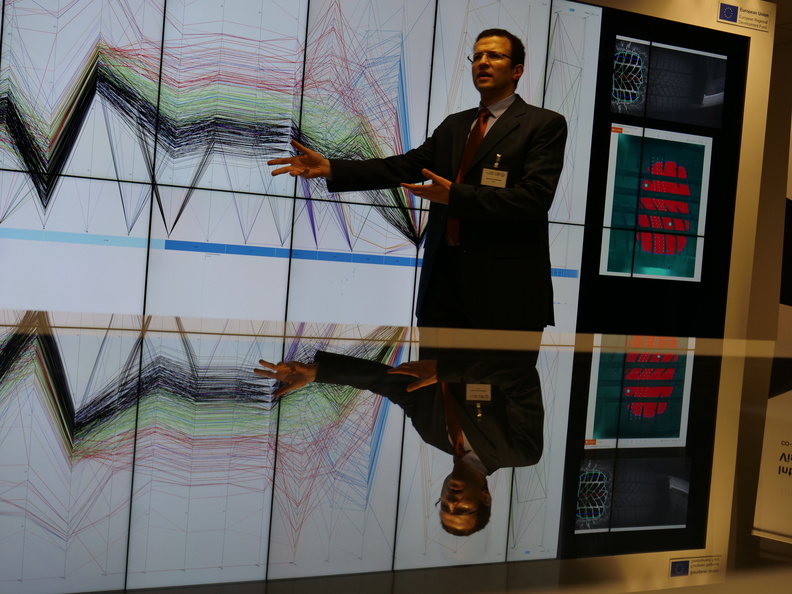 LIST's need does not stop at creating a collaborative space to process data.
Shariiing was also used in the 4D Collab research project.
The latter is an international project that aims to define innovative collaborative working practices in the field of building construction. This outcome would allow multidisciplinary decision making through new techniques of interaction with the 4D/BIM model.

Through the participation of its integrator in this research project, the company Immersion, Shariiing is then more strongly deployed within the Institute. Indeed, to facilitate the management and the exchange of data via Shariiing, a custom application created by LIST has been integrated to Shariiing in order to perfect the response of our client LIST.