"With Shariiing, we share business expertise both around the table and on the other side of the world to make decisions and we are one step ahead of our competitors."
With Shariiing, connect expertise and stand out from your competitors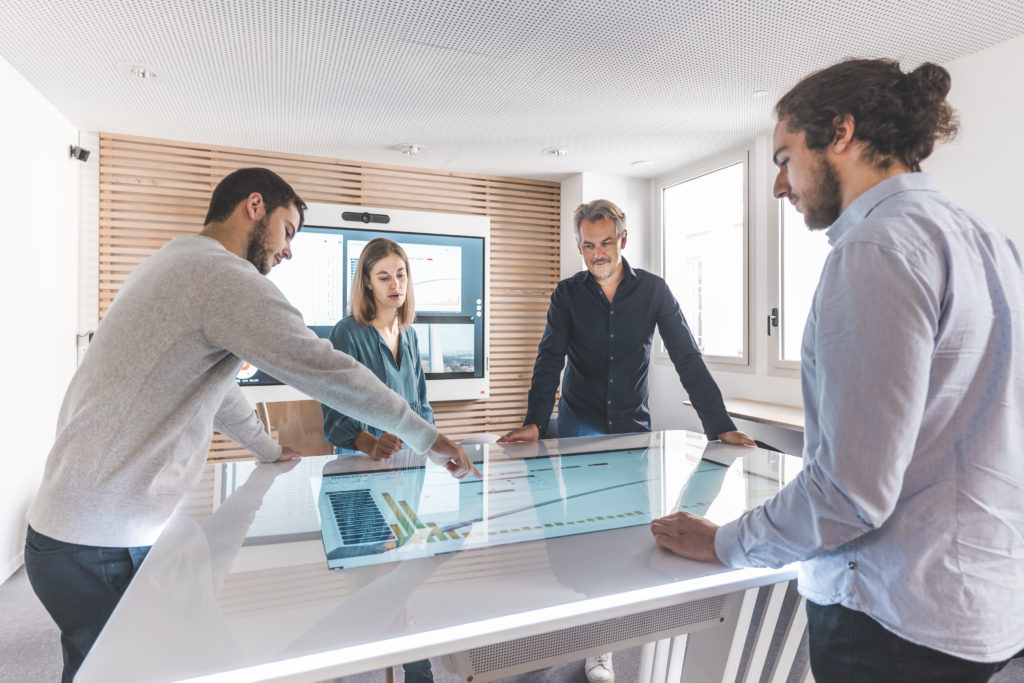 Founded in 2014, Singulair is now the leader in wind turbine blade inspection combining drones and artificial intelligence. In September 2021, the company has reached 10,000 wind turbines monitored, 255,000 detected errors on the 16 million images collected and 6,700 kilometers covered by drone along the inspected blades in 16 countries. Singulair is the first global player in this market.
Singulair has acquired the Shariiing software solution which equips both the Meetiiim collaborative table and a large touch screen. Singulair describes its use of Shariiing for internal brainstorming, customer project reviews and crisis management.
"We have invested in Shariiing solutions to equip our new showroom, which was designed to explain and promote our know-how to our customers and prospects Finally, this showroom has become a control center for operations. We use that amazing tool very regularly, both for internal and external issues.
Internally, we use Shariiing for our brainstorming meetings. The whiteboard features, the ability to add any type of content, the notes and annotations allow us to imagine our roadmap and organize our strategic internal meetings. We have a traditional meeting room without Shariiing, but we use it less often!
Externally, we use our control center with our remote customers to perform defect reviews. When a defect is identified on a wind turbine and we need an expertise on a new situation, we contact remote experts who may be in Italy, in the USA or Mexico and we connect via Shariiing. Then we display our business software in Shariiing, videos, and pdf's to share our expertise, discuss and find the best solution collectively.
Recently, we also experienced a crisis management with Shariiing. A major disaster occurred after a storm. We had to react quickly. We organized a three-way collaborative session with the wind turbine manufacturer in Germany, our experts in Bordeaux and the drone pilot on site. While we were all remotely connected in Shariiing, we displayed the video stream captured by the drone and shared everyone's content and made it accessible to all. It allowed us to grasp the big picture to understand the genesis of the incident, assess the HSE risks, and make the right decisions.
According to us, Shariiing is a very effective work tool, both face-to-face and remotely, and a strong differentiating factor compared to our competitors.

Olivier Maffrand,
CEO of Singulair