Since Shariiing's inception, we have been committed to addressing the issues of communication between people in physical and virtual environments. Our immersive collaboration platform already allowed us to connect various types of devices, including personal computers and interactive screens in meeting rooms. Now we're taking it a step further by integrating virtual reality (VR) devices into our technology. We have successfully combined collaboration and immersion with our latest software: Shariiing VR.
At a time when everyone is talking about metavers, Shariiing is ready to meet the needs of its users. A subject we know particularly well and which is at the heart of our concerns, our know-how and our expertise.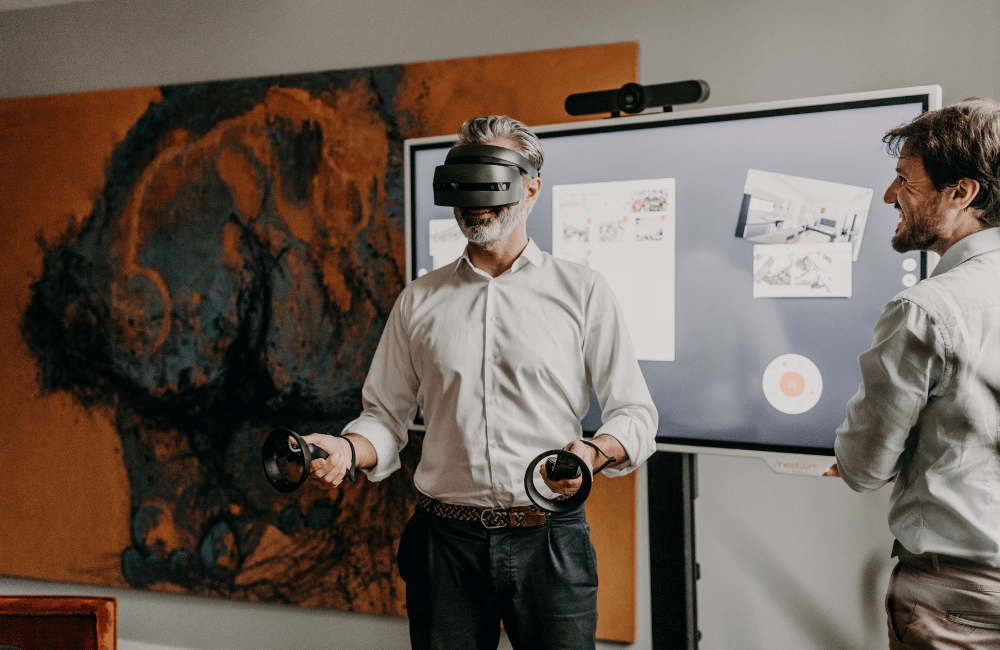 First of all a little reminder, what is Shariiing VR?

Shariiing VR gives the possibility to its external users to interact with people immersed in a 3d universe, by a system of annotations and indications, in order to favour exchanges and communication. With this software, we answer a problem well known by our users: the complexity to communicate in an immersive and virtual universe.
It is by noting the various problems during VR sessions that we launched Shariiing in order to meet the needs of facilitating processes and interactions.
What roles?

We are now going to explore the possibilities of Shariiing VR: the software proposes three functions that give the possibility to a person to communicate with VR users in real time. These are the following:
Pointing, which allows adding annotations in the headset.
Guidance, which allows you to place a point of interest to indicate the direction to take.
Gaze orientation, to draw the immersed user towards the right direction.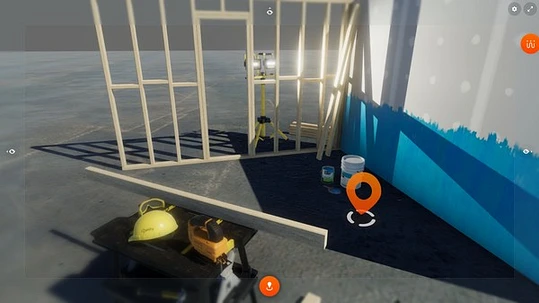 What are the uses?

The software can be used for a variety of purposes, such as demonstrating something to a customer while easily communicating with them from outside the headset.
Shariiing VR can also be used to strengthen relationships in education and training, especially during different educational experiences where trainees are no longer left alone in VR. Errors are now corrected earlier in the training and education process to avoid loss of attention leading to dropouts. In addition, remote experts visualize what is happening in the 3D immersive environment and share their knowledge through voice, annotations and data.
Shariiing VR provides better guidance when using Virtual Reality. People using the tool are better oriented in the processes, conclusions are easier to work with, because the results are clearer and better integrated into existing processes. Even better, the fact that the headset is not passed from one person to another saves a lot of time and facilitates understanding.
Furthermore, the software aims to provide its users with a tool capable of solving many delicate situations where communicating with someone in VR is essential.
Indeed, we are in a near future where the metaverse is an immersive, interconnected and decentralized universe. Accessible in virtual or augmented reality, this universe will allow users to live unprecedented adventures. Shariiing will quickly become an obvious choice for many users and will become the link between the real world and the virtual world.
Shariiing VR is available for subscription on the 'Corner Shop' by Immersion website.